Our Favorite Products
You can purchase them in our office today!
---
Natural Vitality's Calm Magnesium Supplement
Natural Calm is a fruity, effervescent drink that promotes healthy magnesium levels and balances calcium intake—helping you to feel less stressed and more relaxed.
Dr. Fran is a firm believer in Calm Magnesium's natural affect on the body, and has made it a part of her daily routine. At CWC, we offer this product in Sweet Lemon, Raspberry Lemon, Orange, Cherry, and Unflavored.

---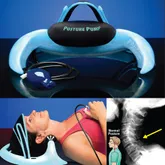 Posture Pump
A posture pump is designed for neck and back pain relief at home. It replicates what the Decompression machine in our office does, by lubricating, decompressing, and shaping the spine's natural curve.

We offer cervical and lumbar posture pumps in our office.
---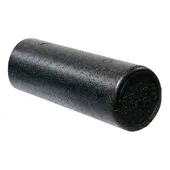 Foam Roller
Muscle tightness and trigger points can be released with self myofascial release, a fancy term for self massage. Foam rollers make this an option at home to release tension within your muscles and bring them back to a healthy and elastic state.
---
Pure Wave Massager by Pado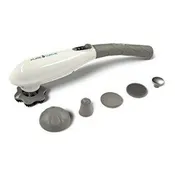 Pure Wave is a hand held massager that anyone can use. Our doctors use it on their patients daily, to loosen muscle and tendon tightness before adjustments. The Pure Wave dissolves painful muscle knots, soothes inflamed joints and tendons, and improves circulation. You control the settings and can make the massage as deep or as light as needed.